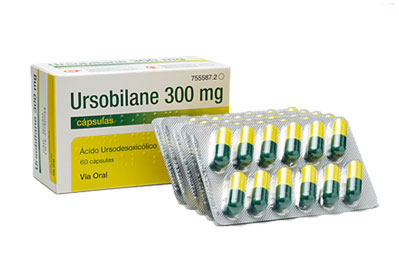 Qualitative and quantitative composition
URSOBILANE 300 mg. Each capsule contains: ursodeoxycholic acid 300 mg. Excipients: see 6.1.
Pharmaceutical form
Capsules. URSOBILANE 300 mg: the capsules are green and yellow.
Therapeutic indications
Dissolution of cholesterol gallstones, as long as the following conditions are present: radiolucent calculations and functioning gallbladder (verified by oral celecistography).
Treatment of primary biliary cirrhosis.